APPETITE
Journey into the belly of the beast
APPETITE is a short film and art project focusing on the theme of hunger. The film presents an absurdist allegory of our reality as the digestive system of a mythical rabbit. The journeys of a simple black and white animated hero through it lead the viewer on a grotesque, humorous trip resonating our own issues of desire and excess.
APPETITE will be created using mostly digital cutout animation, combined with some stopmotion and other techniques.
In development
Planned production year: 2019- 2021
Genre: Animation/ Fantasy
Projected length: 20 min., English
Directed by: Yagama and Ilina Perianova
Written by: Yagama
Produced by: Uga Buga Art
We are looking for like-minded producers to realise this ambitious and promising project. Please contact us for more information if you would like to join us on this journey.
APPETITE examines the need for connection that exists in our oversaturated consumerist society. It is based on a painting and poem by Yagama. The project includes the upcoming film by the same name, as well as paintings, photography and installations and was already presented twice at exhibitions Berlin in 2013 and 2016. The APPETITE teaser was shown at Kino Movimento, Cell 63 Gallery and Kraftwerk Mitte in Berlin.
APPETITE was selected for the GOEAST Festival Project Market in Wiesbaden, where it was also pitched. The project was also pitched at various festivals including Interfilm, Berlin 2013, and In The Palace Short Film Festival in Bulgaria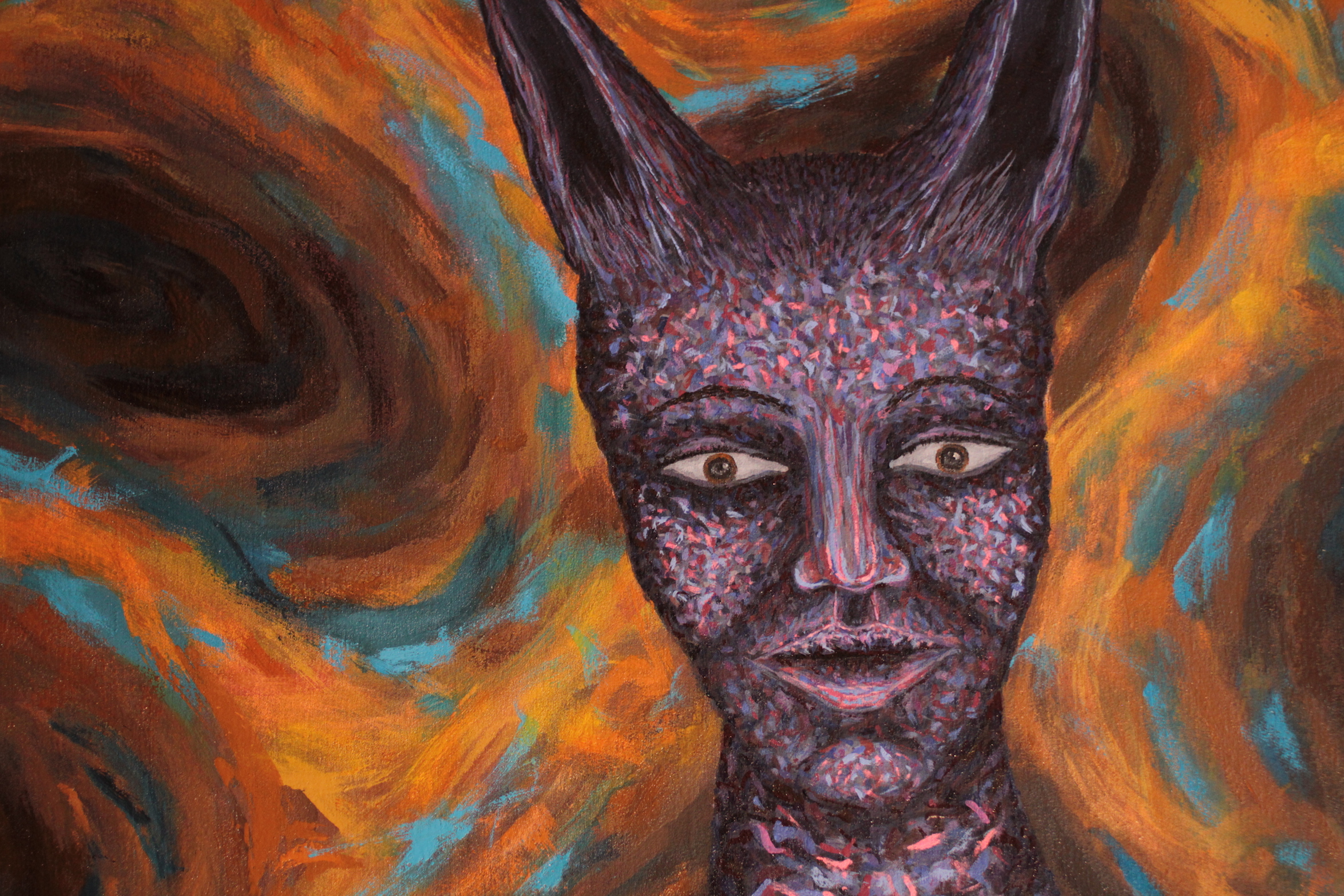 Teaser:
Directed, produced and written by Yagama
Cast: The Queen - Dieter Rita Scholl, The Journalist - Ada Kowalewski, The General - Lenjes Robinson,
The Banker - Tomer Dotan, The Servant - Fan Yun Lo
DoP: Katja Fedulova
Camera Operator: Peter Bromme
Production Design/Art Director: Yagama
Costumes: Odile Hautemulle
Props: Michi Ukawa
Set design and props: Eva Garland
Make up: Lilly Albishausen
Character design and background animation: Yagama
Character animation: Xenia Ort
Background animation (stomach): Michael Schmacke
Sound designer: Jon Dickens
Violin: Biliana Voutchkova
Flugelhorn: Mathieu Pé
Improvisation on "Musique d'ameublement_ No_ 1 Tenture de cabinet prefectural" by Eric Satie
Additional foley: Yagama
Editing and post production (keying): Yagama
Post production, compositing and color correction: Dominik Taylor
Special thanks to: my family, Paolo Polesello, Medien Werkstatt Berlin, Rixpack Hostel Berlin, Theaterhaus Mitte and Christian Sonntag for the making of photos